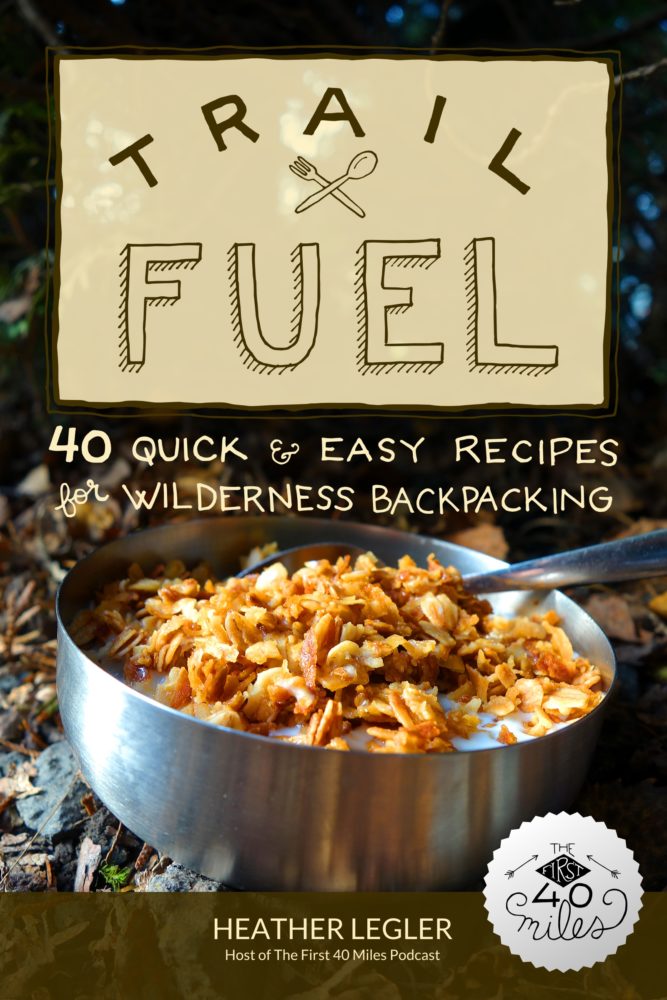 eBook
Paperback
My first experience with preparing food for a backpacking trip was when my husband was prepping for his first backpacking trip since his time as a boy scout.  He explained, "All I know is that I need foods that are calorie dense."
Because of the length and intensity of the trip, he needed human rocket fuel.
Over the course of a few days, we planned his menu, put together calorie-dense meals, and tried to give enough variety for the five day adventure.
Then something happened that I never expected.
I was invited to go.
With only a week to prepare, I did a crash course in backpacking.  I loaded up my pack with all the necessities of life—plus some of those calorie dense foods that I had picked out for Josh only days before. And we were off! It was a week of peanut butter packets, granola bars, M&Ms, dehydrated dinners, and beautiful vistas!
What makes great backpacking food?
It's calorie-dense.
It's shelf-stable.
It's simple to prepare.
It's a good mix of naughty and nice.
It's adaptable and idiot-proof.
Whether you're new to backpacking or you've been on more trails than you can shake a trekking pole at, this cookbook will inspire you to rethink the essentials, lighten your load, and make the most of your time on the trail.
eBook
Paperback
The First 40 Miles is a participant in the Amazon Services LLC Associates Program, an affiliate advertising program designed to provide a means for sites to earn advertising fees by advertising and linking to amazon.com. Your purchase supports The First 40 Miles Podcast and keeps it sponsor-free.